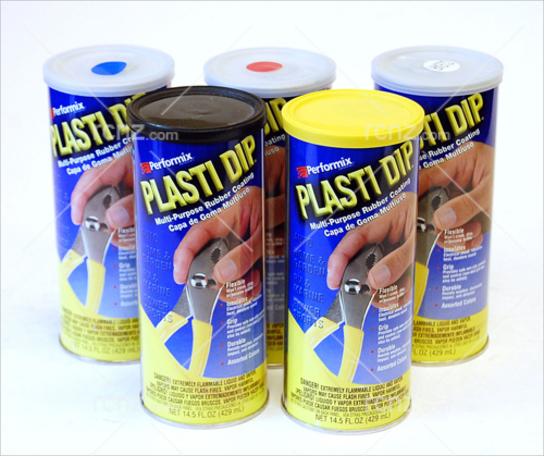 Performix - Plastidip Can 429ml
Manufacturer: Performix Product Code: 7777
---
Plastidip can - 429ml

Dispatch
1 - 3 Business Days
PLASTI DIP(R) is an air dry, synthetic rubber coating that can be easily applied by spraying, brushing or dipping.
PLASTI DIP(R) resists moisture, acids, abrasion, weathering, electrical shock, skidding/slipping, corrosion; coats and gives a comfortable, controlled, colour coded grip to all types of tools; lawn and garden, mechanical, electrical, woodworking and masonry. PLASTI DIP(R) can also be applied to:
- Wood: seals and protects from weathering and prevents splinters.
- Metal: reduces vibration, deadens sound, prevents corrosion, insulates electrically and from extreme temperatures.
- Glass: shatter proofs glass objects (available in clear).
- Rope/Fabrics: weatherproofs, prevents rotting and fraying.
- Plastics: protects delicate surfaces from scratches.
- Rubber: weatherproofs, wear resistant.
- Maps: weatherproofs, tear resistant (available in clear).

Colours shown are usually stocked. Enquire for other options.

Latest Products
You may also like