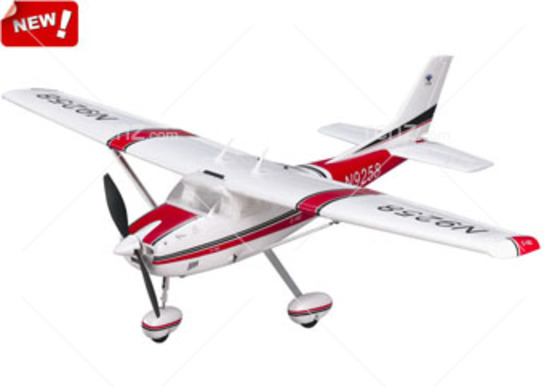 E-Do Model - Deluxe Cessna 182ST - PNP
Manufacturer: E-Do Model Product Code: 4952
---
Deluxe Cessna 182ST - PNP version just requires radio set & receiver
Deluxe Cessna 182ST PNP version requires radio set and receiver only

Wing Span: 928mm
Length: 723mm
Flying Weight: 584g
MOTOR: 2812 brushless motor(1400kv)
ESC: 20A ESC advanced
SERVO: 9g servo x 3pcs

Configuration:
Brushless motor: EMAX 2812 Outer motor(1400KV)
Brushless ESC: 20A(Advanced)
Battery: 11.1v Li-Po 1300mah 20c
Charger: 2-3S Li-Po balance charger and adapter
Propeller: 8060
Servo: 9g x 3pcs
Transmitter:4 channel required with receiver for PNP version, the PNP version just requires receiver install and basic assembly and you are flying !!

Strong EPO plane. This Deluxe Cessna 182 is a super fun park flyer with the perfect scale design and outstanding stable flying capacity. Simple and easy assembly, amazing aerobatic flights, it is made for both beginners and advanced flying.
Latest Products
You may also like