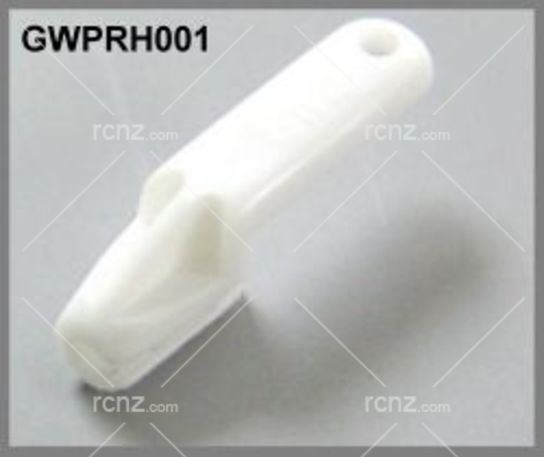 GWS - Pushrod Snap-On Link - 6 Pack
Manufacturer: GWS Product Code: 6225
---
GWPRH001 Pushrod snap-on link
Dispatch
1 - 3 Business Days
GWPRH001 Pushrod snap-on link
6 pack of specific size
Easy to connect pushrod to horns.

Many sizes for your choices.

Weight: 0.11~0.13 g/0.004~0.005 oz

Material: PP

Either with 6 pcs of 1 mm, 6 pcs of 1.4 mm, 6 pcs of 1.6 mm, 6 pcs of 2 mm Snap-On Link.

Please check the chart below for detail info about the size.
| | | | | | | | |
| --- | --- | --- | --- | --- | --- | --- | --- |
| Description | Weight (g/oz) | Pushrod mm/inch | A mm | B mm | C mm | D mm | E mm |
| Pushrod Snap-On Link 1.0 | 0.11/0.004 | φ1.0/0.039 | 6 | 4 | 18 | 5 | 10 |
| Pushrod Snap-On Link 1.4 | 0.13/0.005 | φ1.4/0.055 | 7 | 4.5 | 18 | 5 | 10 |
| Pushrod Snap-On Link 1.6 | 0.13/0.005 | φ1.6/0.063 | 7 | 4.5 | 18 | 5 | 10 |
| Pushrod Snap-On Link 2.0 | 0.13/0.005 | φ2.0/0.079 | 7 | 4.5 | 18 | 5 | 10 |
Latest Products
You may also like