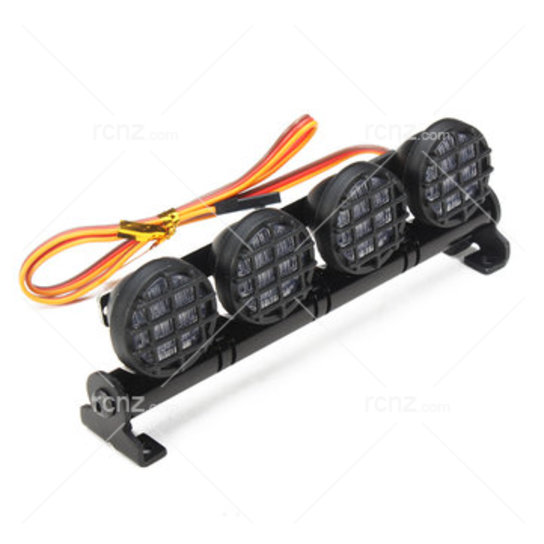 RCNZ - LED Light Aluminum Alloy Frame for Crawler
Manufacturer: RCNZ Product Code: 976648
---
LED Light Aluminum Alloy Frame for CC01/D90/SCX10/4WD RC Crawler
Description:
Color: Clear
Size:105x20x37mm
Material: Plastic,  Aluminum Alloy Frame 
Working Voltage: 4.8-6V
Length of Power Line: About 29cm
Method of Use:
The power line is connected to the receiver third channel (Ch3);
Use the remote control CH3 control lights flashing mode.
Power supply by using the receiver; use the remote control CH3 control flashing mode, there are 5  modes for your choice.
Multiple flashing modes, controlled by one button, can be used to add lights, engineering lights, warning lights, which is suitable for various uses of multifunctional lamp!
Suitable for the types of RC cars: 1/10, 1/8 climbing cars, rally cars,buggy cars,Monster Trucks,CC01,D90,scx10,4WD,etc.
Latest Products
You may also like