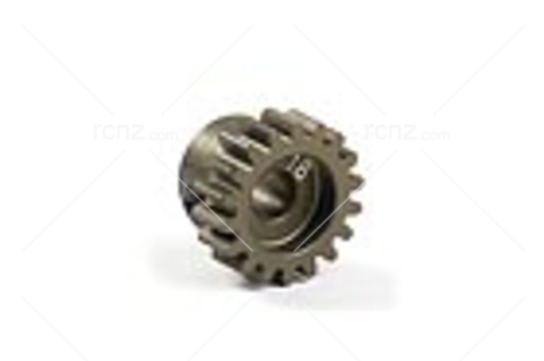 XRAY - Pinion Gear Alu Hard Coated
Manufacturer: XRAY Product Code: 2513
---
Pinion gear alu hard coated - From 24T/48 to 34T/48
ONLY ONE OF EACH AVAILABLE
Dispatch
1 - 3 Business Days
Pinion gear alu hard coated
From 24T/48 to 34T/48

These pinions are manufactured by XRAY on a specially-modifiedprecision gear machine which has ultra-precise tolerances and assuresunparalleled concentricity. After machining, the pinions haveall their edges chamfered and then are run-in. The pinions are thenspecially treated to give them an even hardcoat so they stay absolutetrue for a long time. The pinions run great with any spur gears, andwork perfectly with XRAY spur gears where even throttle on/off noisedisappears. You can be confident in using the new pinion rightfrom the package, knowing that you are using a pinion of leading-edgedesign and production.
Latest Products
You may also like