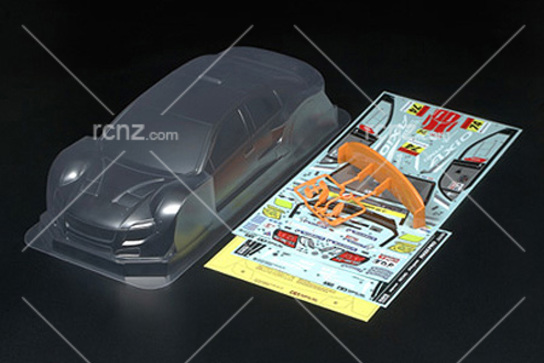 Tamiya - Corolla Axio APR Touring Body Parts Set
Manufacturer: Tamiya Product Code: 51395
---
51395 Corolla Axio APR Touring Body Parts Set

51395 Corolla Axio APR Touring Body Parts Set
The Toyota Corrolla was modified for racing in the JGTC series for 2008."The Corolla Axio was built by APR and unveiled at the Tokyo Auto Salon in 2009. The car features a water-cooled 3500cc V6 engine that delivers 300hp. The car was featured in the 2009 Super GT racing series.

Specs & Features
Polycarbonate shell captures the aero dynamic form of the Corolla Axio apr GT.
Width: 191mm, Length: 435mm, Wheelbase: 257mm.
Screws & nuts, sticker sheet, and masking seals included.
Can be used with TA05 series, TB-03, and TT-01-series chassis.
Latest Products
You may also like