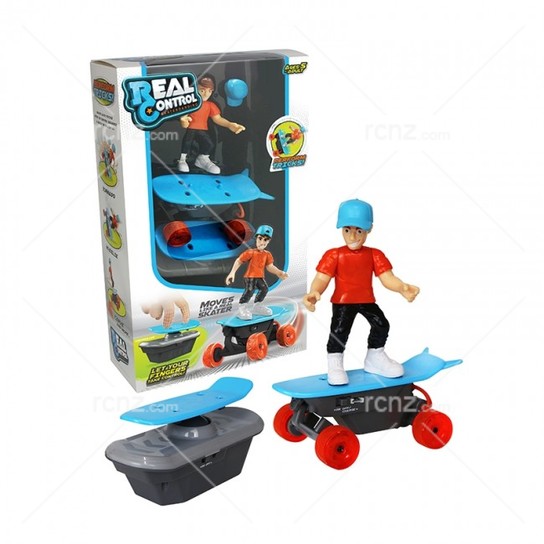 Real Control - Skater Pack RC Simulation 'Super Cool'
Manufacturer: Real Control RC Product Code: 170563
---
Skater Pack RC Simulation 'Super Cool'
Dispatch
1 - 3 Business Days
Features & Benefits:
• Real Control RC simulates realistic vehicle and character actions through an innovative and intuitive remote control
• Simulated steering and body movement
• Realistic responsive movements
• Engaging for youth and adults
• Rechargeable USB connection
• Disrupting the RC category: skate like never before
• Perform tricks via remote control sequence
• Enhanced RC experience
How it Works:
Real Control RC uses motion simulation, letting your fingers become the controls! The Real Control RC Skater includes a 2-axis pivoting deck; just tilt in any direction and watch your Skater mirror your movements. Watch out — it's fast! Perform tricks, carve around the house and take control! Suitable for ages 5 and up.
Pack Includes:
• Skateboard & Skater
• Remote Control
• USB Charging Cable
• Instructions
5 years +
Latest Products
You may also like