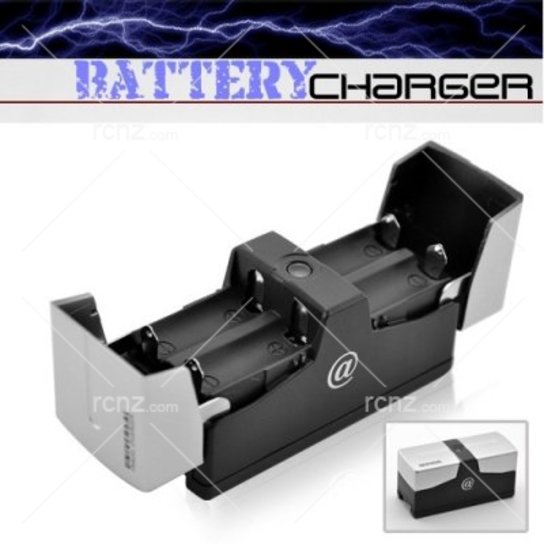 RCNZ - Travel Battery Charger AA & AAA
Manufacturer: RCNZ Product Code: CVQH-A37
---
Travel battery charger, charges 4 x AA or AAA - 230V powered

Manufacturer Specifications
Primary Function: Battery Charger with LCD Display for AA and AAA Batteries
Battery Sizes: AA and AAA
Compatible Battery Types: Rechargeable Ni-CD, Ni-MH
Charging Capacity: up to 4 batteries at a time
Input: 100-240V
Output: 2.4V DC 1000mA
Trickle charge: 20mA
Dimensions (when closed): L: 150mm, W: 55mm, H: 50mm
Certification: CE, FCC
Manufacturer Ref: U49V475VL1ZA
Product Notes
Smallest and most convenient 4 piece battery charger on the market today!
Charges AA and AAA batteries
Trickle charging after fully charged (To keep your battery fully topped off)
Please do not use non-rechargeable batteries with this Travel Battery Charger. It only works with Rechargeable Ni-CD, Ni-MH batteries
AA and AAA and the most commonly used battery types in the world - save money by recharging them instead of buying new ones!
Package Contents for CVQH-A37
Travel Battery Charger
User Manual
AU Adapter
Latest Products
You may also like