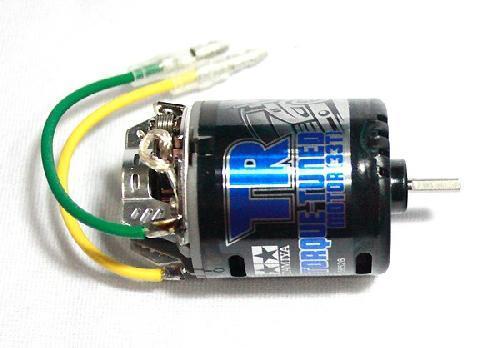 Tamiya - TR Torque Tuned Motor 33T
Manufacturer: Tamiya Product Code: 56526
---
56526 TR Torque Tuned Motor 33T
 This motor is intended for use with 1/14 scale R/C Tractor Truck models. It prevents speed loss in the top gear of the 3-speed transmission, while allowing longer runs and easier maintenance.
Low turn motor provides high torque, which gives the model more realistic and effective running in its top gear.
Comes equipped with ball bearings.
This motor has lower power consumption. Lower power consumption means longer driving times.
Latest Products
You may also like