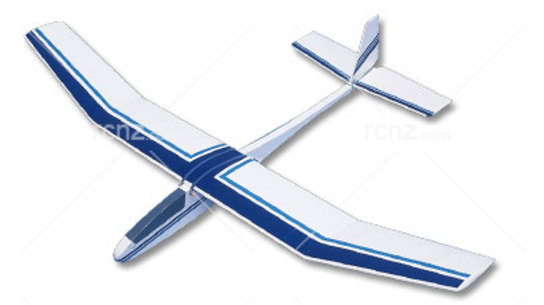 West Wings - Merlin Glider Balsa Wood Kit
Manufacturer: West Wings Product Code: WW14
---
WW14 Merlin Glider Balsa Wood Kit - Wingspan: 890mm
Dispatch
1 - 3 Business Days
WW14 Merlin Glider Balsa Wood Kit
It's easy to see why the Merlin is our best selling kit. Not only does she have stunning good looks, but she has the kind of performance that you would expect from a purpose designed, sports duration glider.

To get the best performance, we have chosen the best wing section possible to ensure that every owner achieves the kind of success that gets them 'hooked' into the fabulous world of modelling! The Merlin has become the standard model that schools use to teach the principles of flight. The combination of sheet and built-up construction is ideal for understanding the needs and techniques of weight saving aligned to those of high performance.

Whether launched by hand or from a towline/bungee, the Merlin is stable and rewarding and offers good strength in the battle against 'terra firma'!

We have heard of 'Merlin' competitions being organised that have achieved some amazing flight times. Even the experts gain fun from extracting that perfect flight from such a simple model.

The kit features all pre-cut components to make the whole assembly process even easier. We choose the optimum grades of wood to suit each part of the design. Some need to be extra strong, where others require light weight as their priority, we believe this attention to detail pays in the long run.

As a first model, there's no better choice than a West Wings Merlin.
Latest Products
You may also like