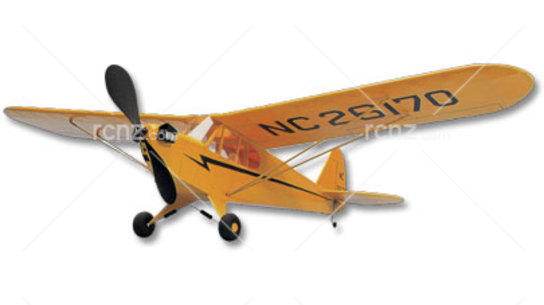 West Wings - Piper J3 Cub Balsa Wood Kit
Manufacturer: West Wings Product Code: WW25
---
WW25 Piper J3 Cub Balsa Wood Kit
Span: 894mm, 1:12 Scale
Dispatch
2 - 6 Business Days
WW25 Piper J3 Cub Balsa Wood Kit
Probably the most famous powered light aircraft ever made. The 'Cub' can trace its origins back to the 30's and did her part in WWII in the spotting and communication role. The original was simple to build and fly and we've carried on the tradition.

The West Wings Piper Cub is primarily designed as a rubber powered free-flight model but with an eye on the possibility of conversion to electric power and even micro R/C.

She was the first West Wings model to utilize our CNC production technology and introduced many modellers to this modern technique for the first time. The design features a combination of traditional 'stick over plan' construction combined with slot-together CNC components to give the right mix of strength and low weight without the need to cut out everything from printed sheets first. The accuracy of this method has been a revelation to traditional modellers and removed the cutting skill that daunted newcomers.

The true scale outline has been retained where practical and enhanced with the choice of an effective wing section to provide amazing flight performance. This is an ideal model to choose as a first scale, rubber-power subject for free flight.

Features such as the 'knock off' wings prevent substantial damage in those early trimming flights and maximize the possibility of success.

This model must rate as the most 'modified by owners' in the entire range. We have seen simple conversions to electric power, R/C conversions for indoor with geared electric and R/C conversions for outdoor with I.C power. The latter had a PAW 55 R/C diesel engine with 3 channel micro R/C and very little deviation from the original design. Just some spar webbing, tail 'mods' for the control surfaces and the inclusion of a small tank behind a lite-ply firewall!!

The included propeller and Tan rubber are fine for 'sports' type flying but the substitution of a high efficiency propeller increases the performance considerably. You might even be tempted to enter the scale 'Nationals' for the first time with this one!
Latest Products
You may also like