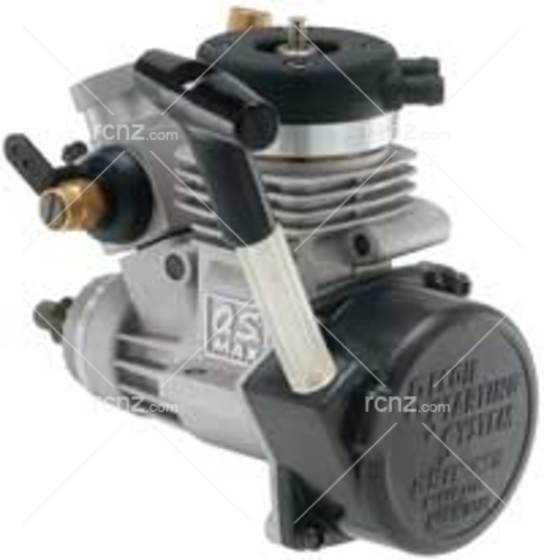 O.S - 18CV-RMX R/C Marine Engine
Manufacturer: O.S Engines Product Code: 11895M
---
18CV-RMX R/C marine engine - Pull-start version
Provides boat racers with the same big-bore (6.5 mm) power of the 11J slide-valve carb as found on the 18CV-R for cars!


Delivers 11% more winning performance than a .15, yet mounts in the same space.


Available with an easy-operating pull starter.


A great upgrade from .15-sized engines for Ready-To-Run boat models.
---
SPECIFICATIONS
Stock Number: OSMG1611
Displacement: 0.18 cu in (3.0 cc)
Bore: 0.63 in (16.0 mm)
Stroke: 0.59 in (15 mm)
Practical rpm: 3,000-32,000
Output: 1.35 hp @ 28,000 rpm
Weight w/o pull start: 8.24 oz (233.6 g)
Weight w/pull start: 10.25 oz (290.6 g)
Includes: #8 glow plug
Latest Products
You may also like