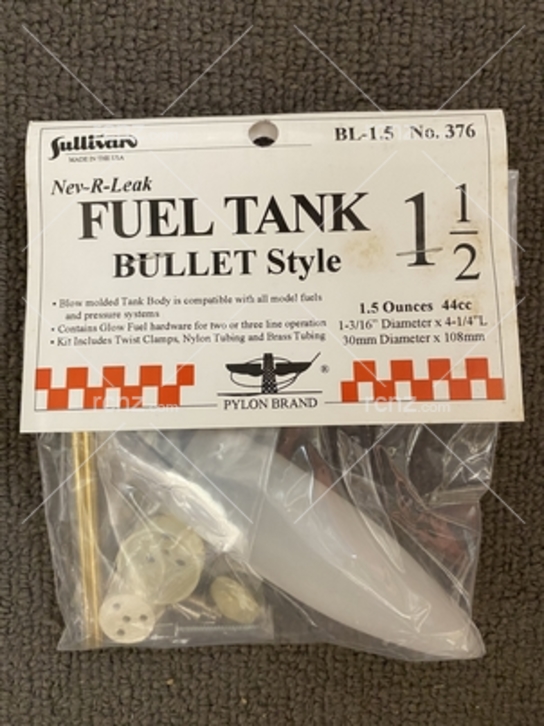 Sullivan - Fuel Tank Bullet 1-1/2oz
Manufacturer: Sullivan Products Product Code: S376
---
S376 Fuel tank bullet 1-1/2oz
Dispatch
In Stock Now - Ships within a Day
This is a 1.5oz Bullet Style Tank by Sullivan.
FEATURES: Bullet Style (Long with a Tapered End). Blow Molded Tank Body is Compatible with all Model Fuels and Pressure Systems. Contains Glow Fuel Hardware for Two or Three Line Operation.
INCLUDES: One Tank One Rubber Stopper One Nylon Cap One Clunk One Assembly Screw Two 1/8" x 3.5" Brass Tubes One Nylon Washer One 1/8" x 6" Plastic Tube Three Tubing Ties One 4" Length of Fuel Tubing
REQUIRES: Assembly
SPECS: Length: 108mm (4-1/4") Diameter: 30mm (1-3/16") Capacity: 44cc (1.5oz)
COMMENTS: This is a 1.5oz Tank.
Latest Products
You may also like