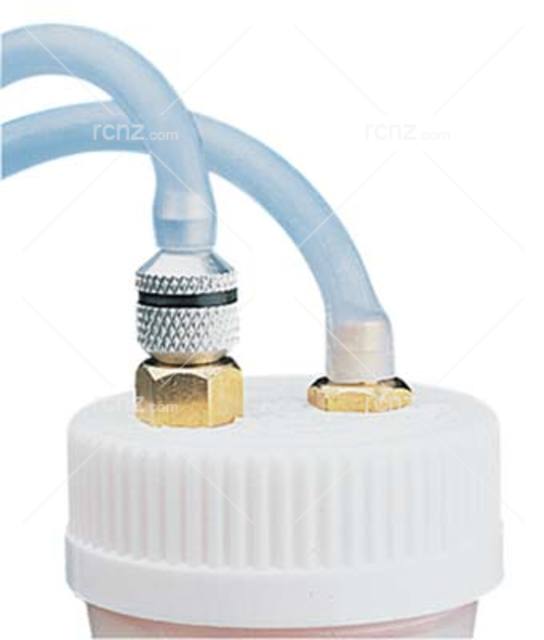 Great Planes - Filling Station Can Fitting Set
Manufacturer: Great Planes Product Code: GPMP4155
---
GPMP4155 Filling station can fitting set
This Device is used with your Fuel Can with Pump System. It has Twin Filters to Help Remove Any Particles that May Damage An Engine. All Components for Converting the Can Are Included.
FEATURES:
Simple Conversion to Allow for "lid on" Operation of fuel pumps with Fuel Containers.
INCLUDES:
One Filtered Fuel Pickup
One Inlet Fitting w/Nut
One Return Fitting w/Nut
One Filtered Fuel Probe
COMMENTS:
Use only glow fuel with this device. Will require drilling fuel can lid 1/4" for installing the fittings. Will also require some medium fuel tubing.
Latest Products
You may also like