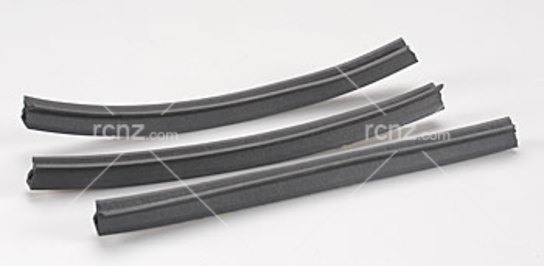 Sullivan - Foam Protect Strips 3/8x1/2- 2 Ft
Manufacturer: Sullivan Products Product Code: S218
---
S218 Foam protect strips 3/8x1/2 2 ft
Dispatch
In Stock Now - Ships within a Day
This is Sullivan's Soft Foam Strips.
This is used to isolate vibration to fuel tanks
receivers and other components.
FEATURES: Black foam strips
Secures tank and radio against movement
Helps prevent damage from vibration or impact
Self-adhesive for easy installation
Closed cell neoprene sponge is fuel and ozone resistant
INCLUDES: Three foam strips
REQUIRES: Nothing
SPECS: Length: 8-1/2" (216mm)
COMMENTS: This would work on all glow or gas powered airplanes.
Latest Products
You may also like