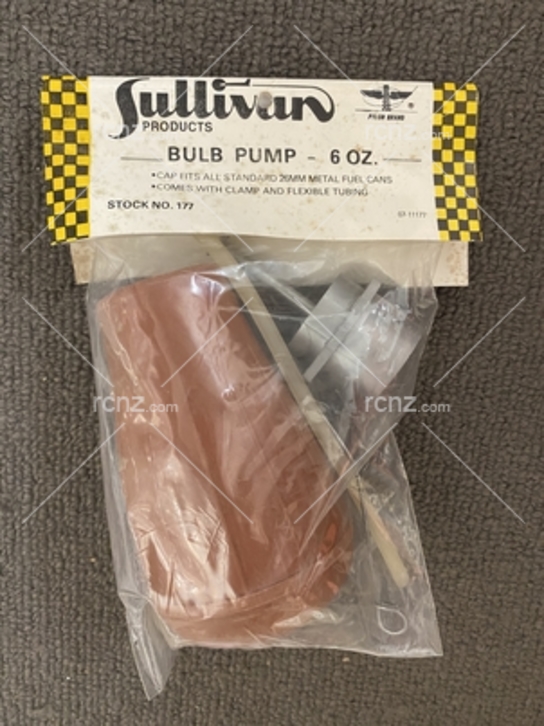 Sullivan - Fueller Bulb Pump 6 Oz
Manufacturer: Sullivan Products Product Code: S177
---
S177 Fueller bulb pump 6 oz
Dispatch
In Stock Now - Ships within a Day
Sullivan Bulb Pumps are a inexpensive way to get fuel in your models fuel tank.
FEATURES:
-Bulb features sturdy rubber construction.
-Fuel nozzle is constructed of plastic.
INCLUDES:
-One rubber fuel bulb.
-One plastic fuel nozzle with cork washer.
-One piece of neoprene fuel tubing (aprox. 6" long)
-One wire clamp.
Latest Products
You may also like