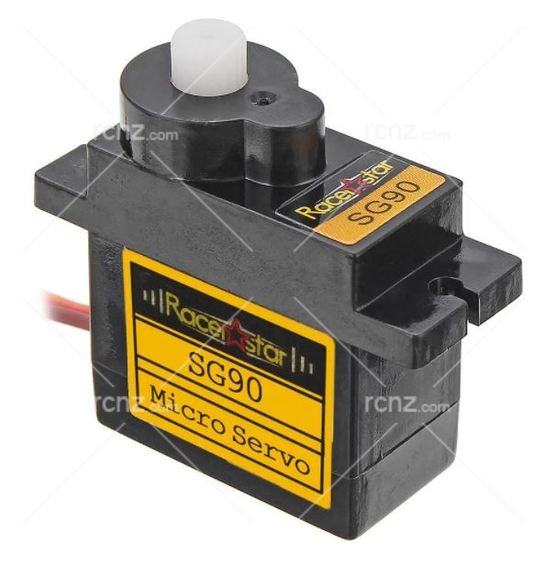 Racerstar - SG90 9g Micro Servo
Manufacturer: Racerstar Product Code: SG90
---
SG90 9g Micro Servo
Description:
Product: SG90 9g Analog Servo
Operating Voltage: 3.0V-7.2V
Operating Speed (4.8V no load): 0.12sec/60 degrees
Stall Torque: 1.2kg/cm / 16.66oz/in(4.8V); 1.6 kg/cm / 22.21oz/in (6.0V)
Dead Band Width: 7us
Connector Wire Length: 245mm
Temperature Range: -30℃~60℃
Weight: approx 9g
Size: 32x30x12mm
Features:
- High quality and high cost performance.
- All Nylon Gear.
- Large stall torgue of 1.6 Kg.
- Small size and light weight.
Package Included:
1 x Racerstar SG90 9g Micro Servo and horns
Latest Products
You may also like