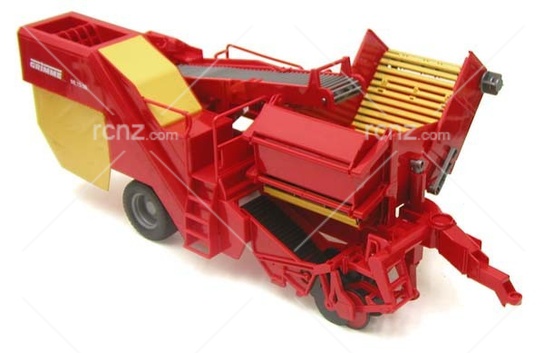 Bruder - Grimme Potato Digger
Manufacturer: Bruder Toys Product Code: BR2130
---
2130 Grimme Potato Digger
Dispatch
4 - 8 Business Days
Product Description
This fabulous potato harvester comes with 80 toy potatoes. There is a cleaning and sorting belt, which can be driven by a crank handle and the potatoes can be moved into the potato bunker, which is height adjustable.
There is a fold-out discharge conveyor belt and tread tyres.
Tractor not included but available separately.
Extra potatoes also available.
Made from strong plastic.
Measurements: 49.1 x 18.4 x 18 cm
Latest Products
You may also like