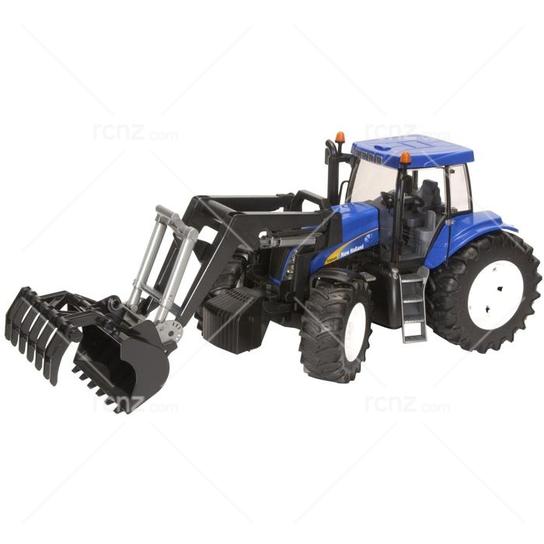 Bruder - New Holland T8040 w / Loader
Manufacturer: Bruder Toys Product Code: BR3021
---
Dispatch
4 - 8 Business Days
Product Description
The TG 285 really represents the state of the art as far as large-scale tractorsfrom New Holland are concerned.
A special feature of the model is the perfectimitation of the unique 'Super-Steer' steering capability to helpturn in small spaces.
It also has an extended steering wheel to make use ofthis, and the bonnet and cabin doors can be opened. Just like a real tractor!
Approx size:
Latest Products
You may also like