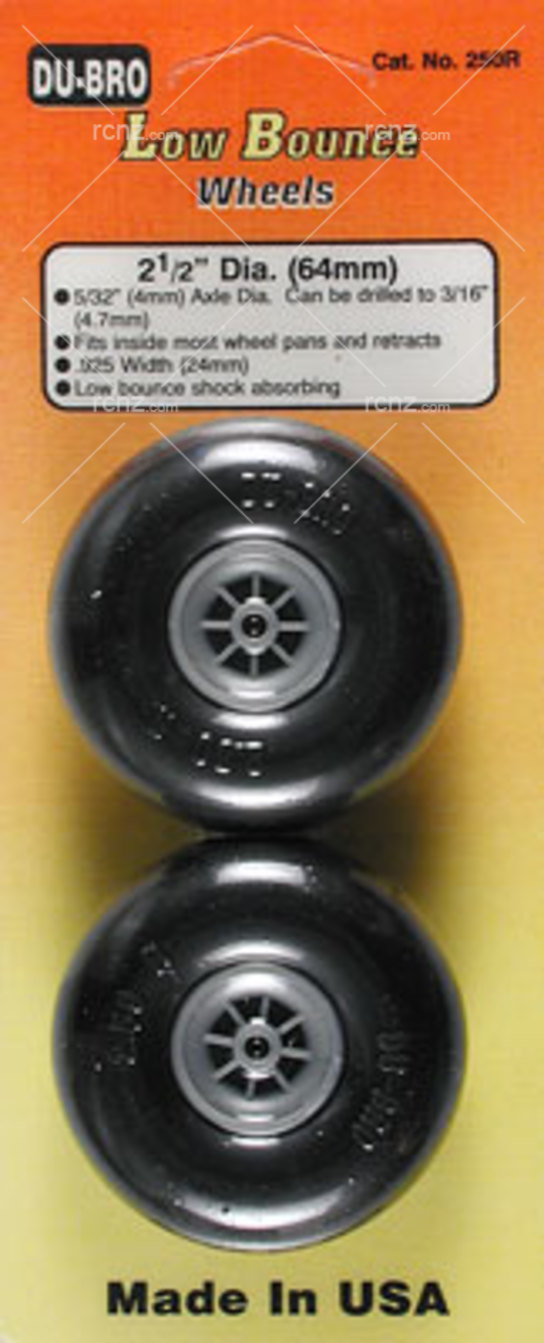 Dubro - 2-1/2" Smooth Wheels
Manufacturer: Dubro Product Code: 10-250R
---
250R 2-1/2" Smooth wheels
Dispatch
Available - Ships in 2-5 Business Days
Du-Bro Low Bounce Smooth Wheels are Perfect for Trainer, Sport, Scale or Pattern Aircraft Models.
FEATURES: Low-Bounce, Non-Treaded Rubber Tires Nylon Hub for Longer Wear
INCLUDES: Two 2 1/2" Low Bounce Wheels
SPECS: Width: 15/16" (24mm) Weight per Wheel: 1.5 ounce (41 grams) Center Hole Diameter: 5/32" (4mm) Outside Diameter: 2 1/2" (64mm)
COMMENTS: Hubs fit 5/32" axles. May be drilled out to fit 3/16" axles maximum.
Latest Products
You may also like