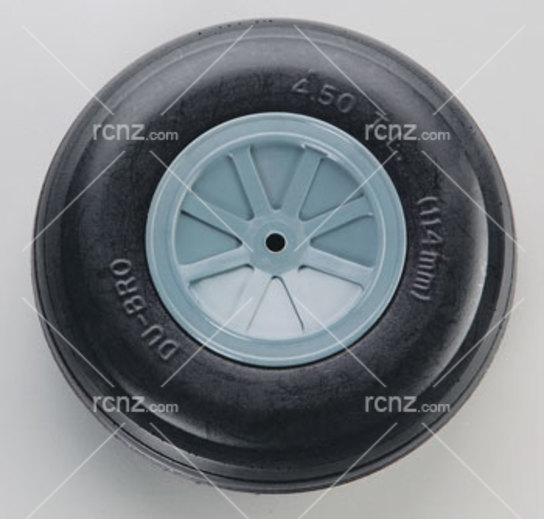 Dubro - 4-1/2" Treaded Light Wheel
Manufacturer: Dubro Product Code: 10-450TL
---
450TL 4-1/2" Treaded light wheel
Dispatch
Available - Ships in 2-5 Business Days
This is the Dubro (DUB) #450TL Treaded Lightweight 4.5" (114mm) Diameter Wheel.
FEATURES: TL series foam interior yet has a tough and rugged exterior skin 8-spoked grey plastic wheel Shock absorbing 3/16" (5mm) axle diameter and can be drilled to 1/4" (6mm)
SPECIFICATIONS: Tire diameter: 4.5" (114mm) Tire width: 1.325" (33mm)
INCLUDES: 1 4.5" wheel
COMMENTS: Writing on tire "DU-BRO" and "4.50 T.L. (114mm)"
Latest Products
You may also like