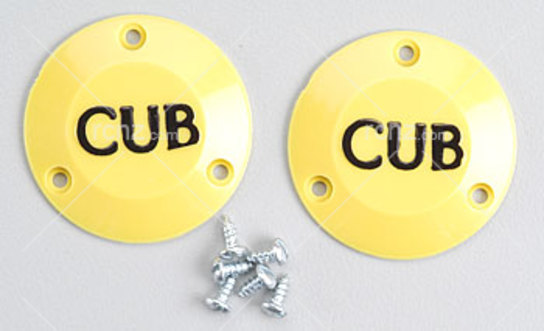 Dubro - 1/4 Scale Cub Caps W/Screws
Manufacturer: Dubro Product Code: 10-425CC
---
425CC 1/4 Scale cup caps with screws
Dispatch
Available - Ships in 2-5 Business Days
These are hubcaps for 1/4 scale Piper Cubs. They are from DuBro.
FEATURES: Molded plastic in Cub Yellow with Black "Cub" logo on each hubcap
INCLUDES: Two hubcaps, six mounting screws
REQUIRES: Small regular screwdriver, installation on a 1/4 scale Cub model
SPECS: Diameter: 1 5/16"
COMMENTS: This will fit a 1/4 scale Piper J-3 Cub. Historically, these were an option on pre-WWII Piper Cubs sold in the US and England.
Latest Products
You may also like