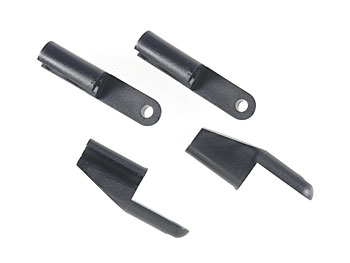 Dubro - EZ Link F/.093/4-40 WIR
Manufacturer: Dubro Product Code: 10-885
---
885 EZ link f/.093/4-40 wir
This is the E/Z Link for .093 (4-40) Pushrods from DU-Bro.
FEATURES: All Plastic Construction For connecting a .093 pushrod wire to a servo horn or control horn.
INCLUDES: Four E/Z Link Connectors
REQUIRES: .093 (4-40) pushrods
SPECS: Length: 1" (25.4mm) Width: 1/4" (6.4mm) Height: 3/8 " (9.5mm)
COMMENTS: Can only work with .093" size pushrods.
Latest Products
You may also like