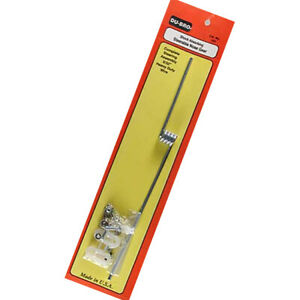 Dubro - Steerable Nose Gear 5/32 - Straight
Manufacturer: Dubro Product Code: 10-153
---
153 Steerable nose gear 5/32 - straight
This is a Complete Steering Assembly w/ 5/32" Heavy Duty Wire.
This is a Shock Absorbing Steerable Nose Gear.
FEATURES: Nylon, Brass, & Steel construction
INCLUDES: One 5/32" nose gear wire
One nylon steering arm
Two nylon gear blocks w/included hardware
REQUIRES: Installation.
COMMENTS: This includes all the hardware to install it onto the plane.
Latest Products
You may also like