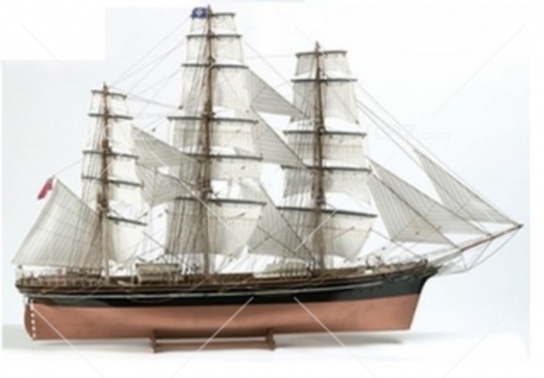 Billing - 1/75 Cutty Sark Kit
Manufacturer: Billing Boats Product Code: BIL 01-00-0564
---
0564 1/75 Cutty Sark
Billing Boats (B564) Cutty Sark Sailing Clipper Ship - Model Boat & Fittings is a scale model Tea Clipper Ship. Tea clipper launched in 1869. Length 85.34 m, breadth 10,97 m, draught 6,4 m and displacement of 2,133 tons. The most famous of all tea clippers, the Cutty Sark is today preserved for posterity at a dry dock in Greenwich. Built to transport tea from China, she was designed by Hercules Linton, whose ambition it was to outstrip the Thermopylae, the fastest ship of the times.
Kit Contents:
Plan with detailed building instructions German, English, French, Danish, Italian and Dutch, wooden hull, decks from wood, plastic and wooden parts to finish the model, stern tube with shaft and propeller.
Fittings Contents:
All fittings included (e.g. position lights, anchors, life-belt, etc.)
Specification:
Length 1100 mm.
Width 150 mm.
Height 670 mm.
Scale 1:75.
Latest Products
You may also like