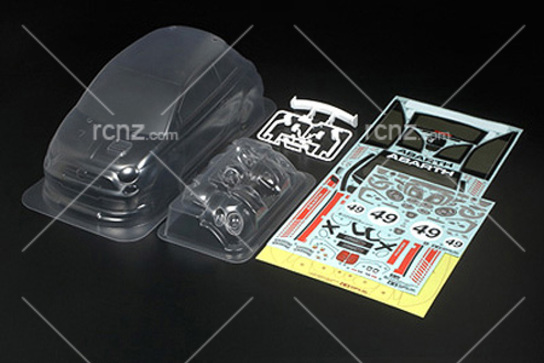 Tamiya - 1/10 Arbarth 500 Assetto Corse Body Parts Set
Manufacturer: Tamiya Product Code: 51387
---
51387 1/10 Arbarth 500 Assetto Corse Body Parts Set

51387 1/10 Arbarth 500 Assetto Corse Body Parts Set
Polycarbonate body shell of the sporty Abarth 500 Assetto Corse.
Side mirrors and rear wing are included.
Screws & nuts, sticker sheet, and masking stickers included.
Can be used with M-03M, M-05, and M-05 PRO chassis machines (wheelbase: 225mm).
For other M-03 chassis car, M-03M F Parts (Item 51238) is required to match thewheelbase of the Abarth 500.
Latest Products
You may also like