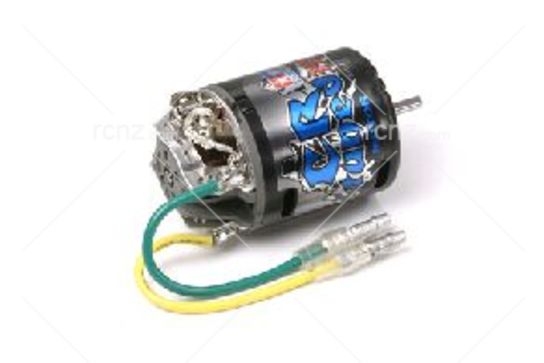 Tamiya - CR-Tuned Motor - 35T
Manufacturer: Tamiya Product Code: 54114
---
CR-Tuned Motor - 35T
54114 - 35T for rock crawlers

Dispatch
2 - 6 Business Days
CR-Tuned Motor - 35T
When rock crawling, it is very important to have a motor that provides the appropriateamount of torque required, to give you more control over the vehicle. Tamiya is releasingthe CR-Tuned Motor (35T) to meet the needs of all Rock Crawlers.
CR-Tuned Motor (35T) x 1
Can be used with every CR-01 chassis vehicle.

Can also be used with big tire trucks, touring cars, and M-chassis vehicles (Great forbeginners)
Latest Products
You may also like