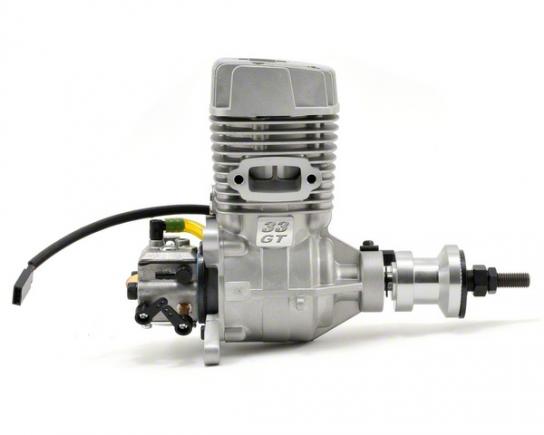 O.S - GT33 Gasoline Engine with E-5030 Silencer
Manufacturer: O.S Engines Product Code: 38300
---
38300 GT33 Gasoline Engine with E-5030 Silencer
When it comes to gasoline aircraft engines, the GT-33 is in a class of its own. It has the muscle to swing larger props, and it stands out for many other reasons, too. The GT-33 runs more quietly than comparable engines while exceeding their output, and it starts easily with electronic ignition that accepts many battery types. Once again O.S. has produced a gas powerhouse for the serious pilot!
Produces 10% more power than any other engine in its class!
Electronic ignition system offers fast, easy starting -- and accepts LiFe, LiPo, NiCd and NiMH power.
Rear-mounted Walbro(R) carb and intake simplify mounting and installation.
O.S. E-5030 muffler effectively controls exhaust noise without compromising performance.
Includes Rcexl spark plug.
You may also like