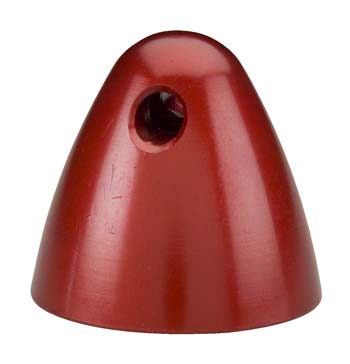 Dubro - 8mm x 1.25" Alum. Spinner Nut Gold
Manufacturer: Dubro Product Code: 10-764
---
762 8mm x 1.25" Aluminum spinner nut
This is Du-Bro's 8mm x 1.25" Anodized Aluminum Spinner Prop Nut.
FEATURES: anodized aluminum spinner Meets AMA safety specs CNC machined from 6061 T6 aluminum Works with standard electric starting cones Designed to fit engines with a 8mm x 1.25 threaded crankshaft including the following listed below MDS- .61 Morris- .45-.60 Rossi- .40-.90 Saito- 1.20-2.70 Webra- .80-.90 all models YS- all two stroke
INCLUDES: (1) Anodized Aluminum Prop Nut
SPECS: Approx. Weight: 1oz Shaft Size: 8mm x 1.25 Diameter: 1.25" (32mm) at the widest point Length: 1.2" (30mm)
COMMENTS: Tighten nut with a screwdriver, ball driver or steel rod.
Latest Products
You may also like