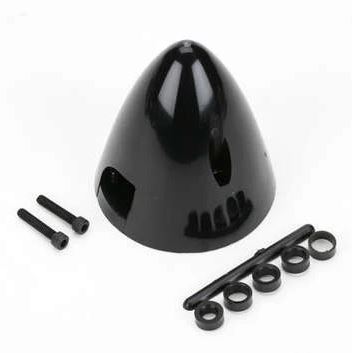 Dubro - 3" 2 Blade Spinner (Black)
Manufacturer: Dubro Product Code: 10-297
---
3" 2 Blade Spinner (Black)
There's no need to use a hammer, with Dubro's easy on/easy off spinners.
Just press-fit the nylon lock nuts to the backplate, align the nose cone core
to the backplate with the four included pins, and secure the nosecone with
the included socket head screws. Fast, easy and effective. Each cone comes
complete with the mounting hardware and four shaft adapters.
*This is a STANDARD spinner NOT a Kwik-Lock spinner.
You may also like