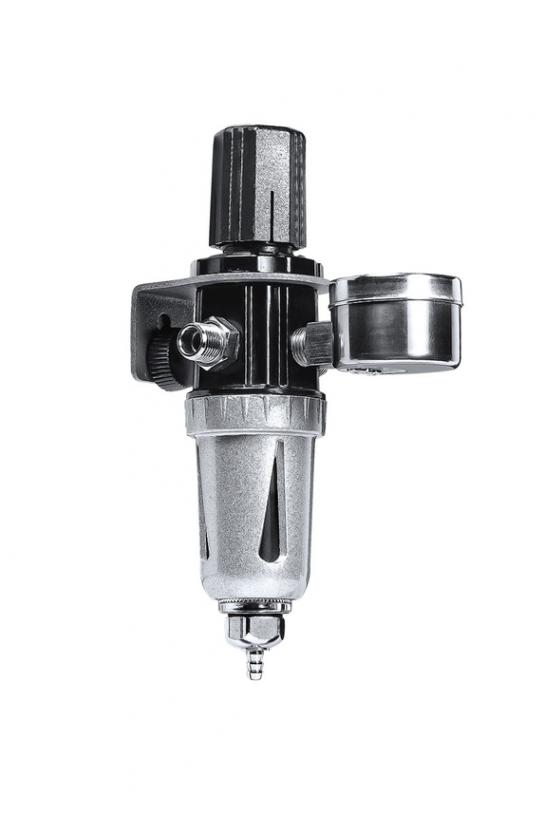 Tamiya - Spray Works Airbrush Regulator & Meter
Manufacturer: Tamiya Product Code: 74565
---
Spray Works Airbrush Regulator & Meter
This pressure regulator allows you to make necessary adjustments to the pressure you use to paint with. It employs a moisture trap to minimize droplets in your air flow.

• This pressure regulator features a display meter and allows adjustment of your compressor's output for fine paint jobs such as camouflage schemes, that require lower pressure.
• Features parts to attach the regulator to the Airbrush Stand III (Item 74564).
Latest Products
You may also like