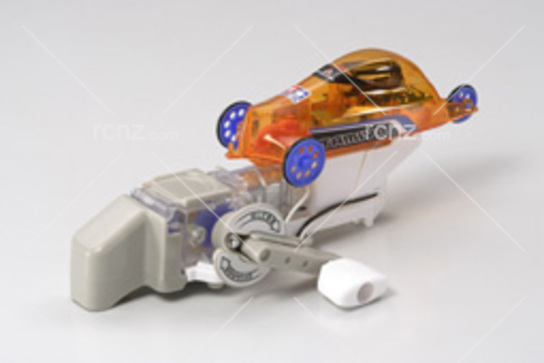 Tamiya - Wind-Up Power Generator
Manufacturer: Tamiya Product Code: 75025
---
75025 wind-up power generator
Dispatch
Available - Ships in 2-5 Business Days
Thisnew Wind Up Power Generator Set allows you to experience Green energyfirsthand. You create your own electricity by simply turning thegenerator's handle which puts the electricity producing motor intoaction, making batteries not required. By winding the handle forapproximately 30 or more seconds, the rechargeable car runs more than aminute.
This is an assembly kit.
Length of clear orange rechargeable car and generator: 122mm.
Comes with special stickers.
The generator unit has a gear ratio of 38.2.1.
No cement required for assembly.
Latest Products
You may also like