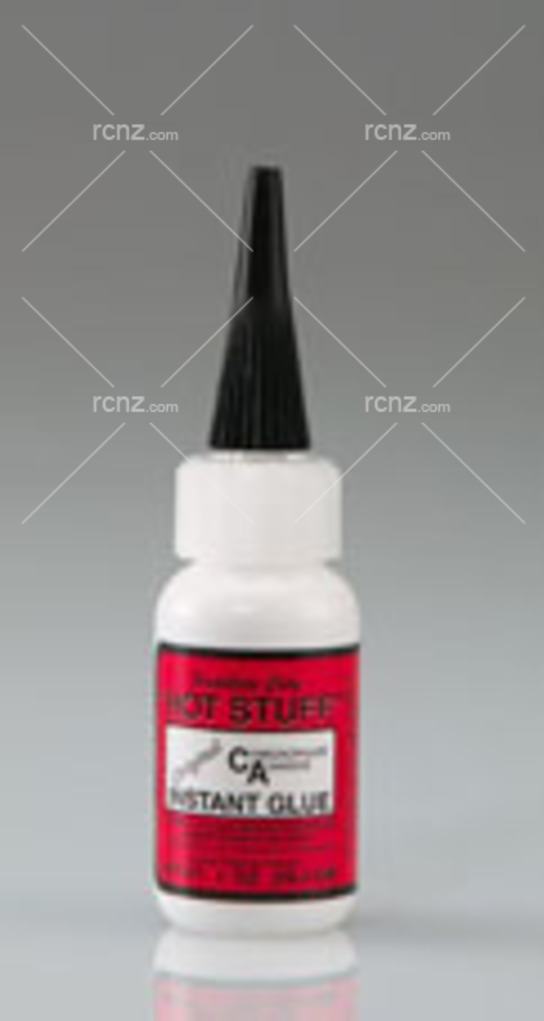 Hot Stuff - Original Thin CA Glue 1oz
Manufacturer: Hot Stuff Product Code: HS-7
---
HS-7 Original thin CA glue 1oz
This is a 1 oz. Bottle of Hot Stuff Thin Glue. It's for experienced modelers. Hot Stuff is the adhesive that started the super glue revolution!
Not safe for foam. For foam applications use epoxy or foam-safe CA
FEATURES: Water-thin glue easily penetrates tight-fitting joints. Completely sets in 10 seconds. One drops covers up to one square inch of joint area. Odorless glue
INCLUDES: One 1 oz Bottle of Hot Stuff Thin Glue
SPECS: Weight: 1 ounce
COMMENTS: Keep away from small children. Do not inhale or swallow. Does not fill gaps. Thin is Hot Stuff. Thick is Super T. Extra Thick is Special T.
Latest Products
You may also like