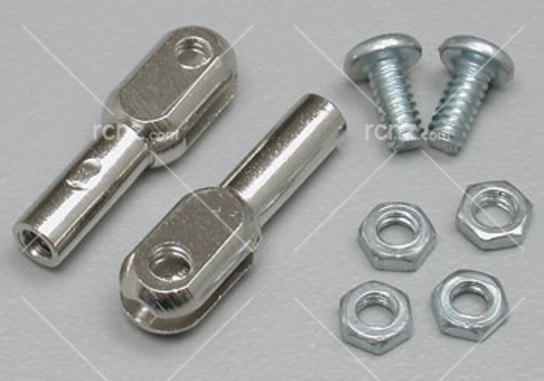 Dubro - 4-40 Threaded Rod Ends
Manufacturer: Dubro Product Code: 10-302
---
302 4-40 Threaded rod ends - 2pcs
This is a pair of steel rod ends that are threaded for 4-40 wire rods.
This Package Includes: (2) Steel rod ends (for 4-40 wire) (2) 4-40x1/4" steel screws - these screws use a flathead screwdriver. (4) 4-40 nuts
Note: If the customer wants this same thing but with non-threaded rod ends for soldering closed.
Latest Products
You may also like