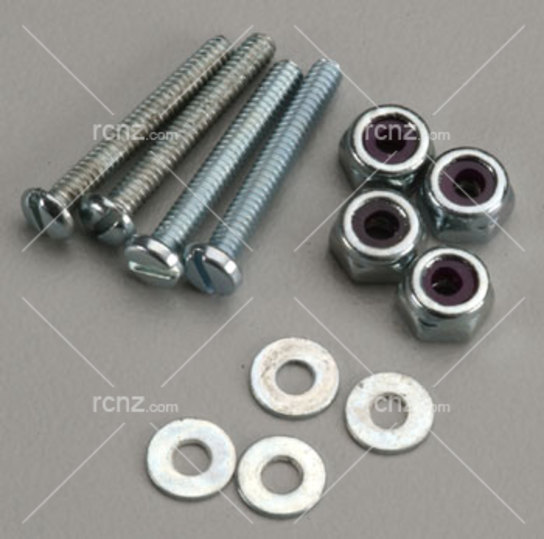 Dubro - Bolt Sets/Lock Nuts 3-48x3/4
Manufacturer: Dubro Product Code: 10-175
---
175 Bolt sets/lock nuts 3-48x3/4
This is the 3-48x3/4" Bolt Set with Lock Nuts from Du-Bro.
FEATURES: High strength steel construction. Round head screws/bolts with a slotted drive insert. Plain Silver 3-48 lock nuts with Burgundy nylon inserts. Plain Silver flat washers (.097").
INCLUDES: (4) Bolts (4) Flat Washers (4) Lock Washers
SPECS: Thread Size: 3-48 Screw/Bolt Length: 3/4"
Latest Products
You may also like