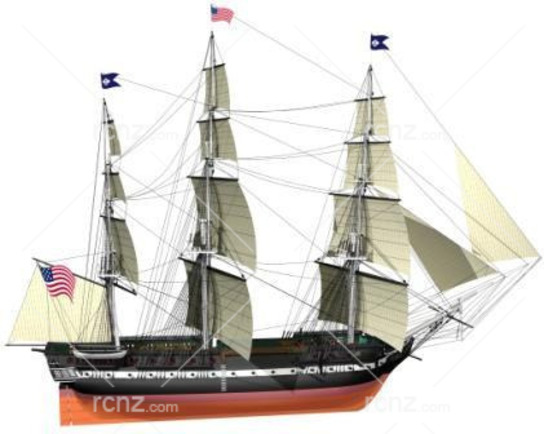 Billing - 1/100 USS Constitution Boat Kit
Manufacturer: Billing Boats Product Code: BIL 01-00-0508
---
B0508 1/100 USS Constitution Boat Kit - Experienced
Dispatch
From Supplier - Ships in 4-8 Business Days
The original ship was launched in 1797 and named by George Washington afterthe Constitution of the United States of America.
Frigates were the vessel of choice as they combined hard hitting fire powerwith superior speed.
This was proven when in the War of 1812 she captured five British Warshipsand, during a fierce battle was given her famous nickname of 'Ironsides' asthe British cannon balls bounced off her tough ash sides! She is currently afloating museum in Boston Harbor.
This is a plank on bulkhead model boat kit with all laser cut wooden partsand brass fittings included.
Length: 91cm (35.80 inches), Height: 67cm (26.40 inches), Width: 27cm(10.60 inches), Scale 1:100
Note: Best suited to experienced model builders.
You may also like