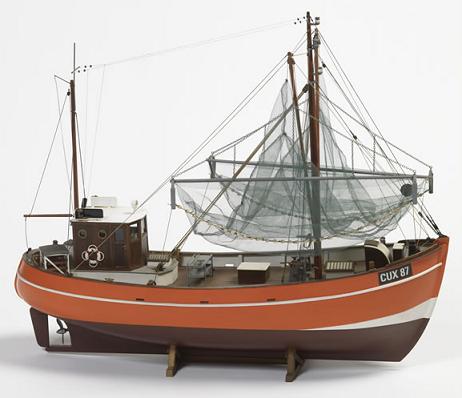 Billing - 1/33 Cux 87 Krabbenkutter Boat Kit
Manufacturer: Billing Boats Product Code: BIL 01-00-0474
---
B0474 1/33 Cux 87 Krabbenkutter Boat Kit (Advanced Beginner)
Billing Boats (B474) Cux 87 Krabbenkutter - Model Boat & Fittings is a scale model of a typical German trawler from the Deutsche Krabbenkutter Werft. This type of boat is often seen in the small harbours along the North German coast.
Kit Contents:
Plan with detailed building instructions German, English, French, Danish, Italian and Dutch, planked wood hull, decks from wood, plastic and wooden parts to finish the model, stern tube with shaft and propeller.
Fittings Contents:
All fittings included (e.g. position lights, anchors, life-belt, etc.)
RC Functions:(if fitted, not included in kit)
Forwards - Stop - Backwards.
Rudder Control.
Specification:
Length 550 mm.
Width 160 mm.
Height 430 mm.
Scale 1:33.
Latest Products
You may also like