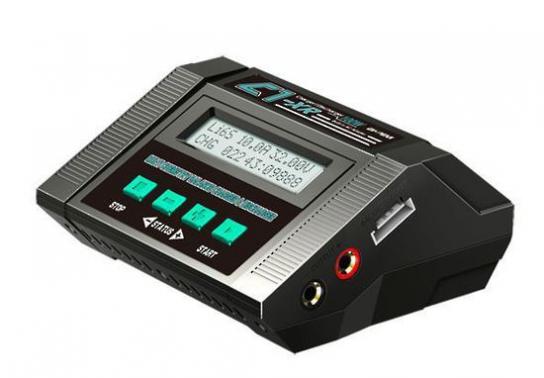 EV-Peak - C1XR AC/DC 100W 10A Li-Po/Ni-Mh Multi Charger
Manufacturer: EV-Peak Product Code: EV-C1XR
---
C1XR AC/DC 100W 10A Li-Po/Ni-Mh Multi Charger
Features
1.Create a safe charging condition and maximum reduce the danger caused by negligence or setting error of user.
2.Synchronous buck&boost converter technology makes conversion efficiency up to 90%.
3.Accept all types of RC/Drone/Airsoft batteries: LiPo/LiLo/LiFe/NiM­H/NiCd/Pb.
4.Easy to operate
5.Various of charging mode to meet different demand;
6.Perform 1–5cycles of C>D or D>C continually for NiMH/NiCd refreshing.
AC Input voltage:100–240V
DC Input Voltage:11–18V
Charge power: max.100W
Discharger power: max.5W
Charge current range: 0.1–10.0A
Discharge current range: 0.1–2.0A
Balance tolerance: ±0.01V
NiCd/NiMH battery cell count: 1 – 15cells
LiPo/LiLo/LiFe battery cell count:1 – 6series
Pb battery voltage: 2 V – 24V
Weight: 380g
Dimensions: 130x115x61mm
Latest Products
You may also like